Let's get dancing this Summer!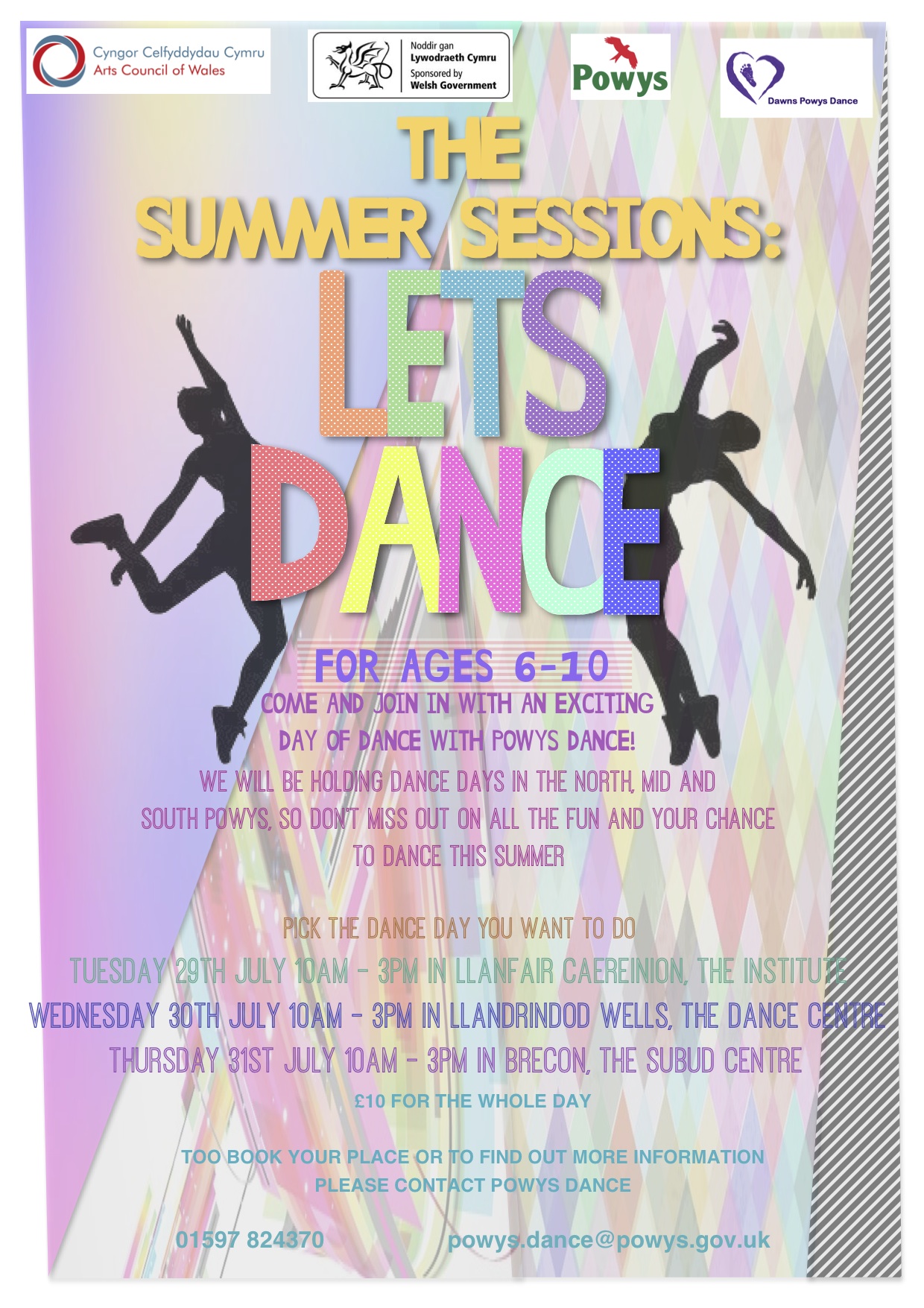 There's lots going on at Powys Dance this summer! With a range of dance activities for children and young people, why not come and dance with us this summer! See below for information regarding all these different activities and hopefully you'll find one to suit you! Open to everyone so why not give them a go!
For more details on all our Summer Activities, click on the Summer School you want to try out!
Booking is essential for all our summer schools! Call Powys Dance on 01597 824370 to request a booking form, or email powys.dance@powys.go.uk 
Click the link below to access our booking form!
We look forward to dancing with you this Summer!