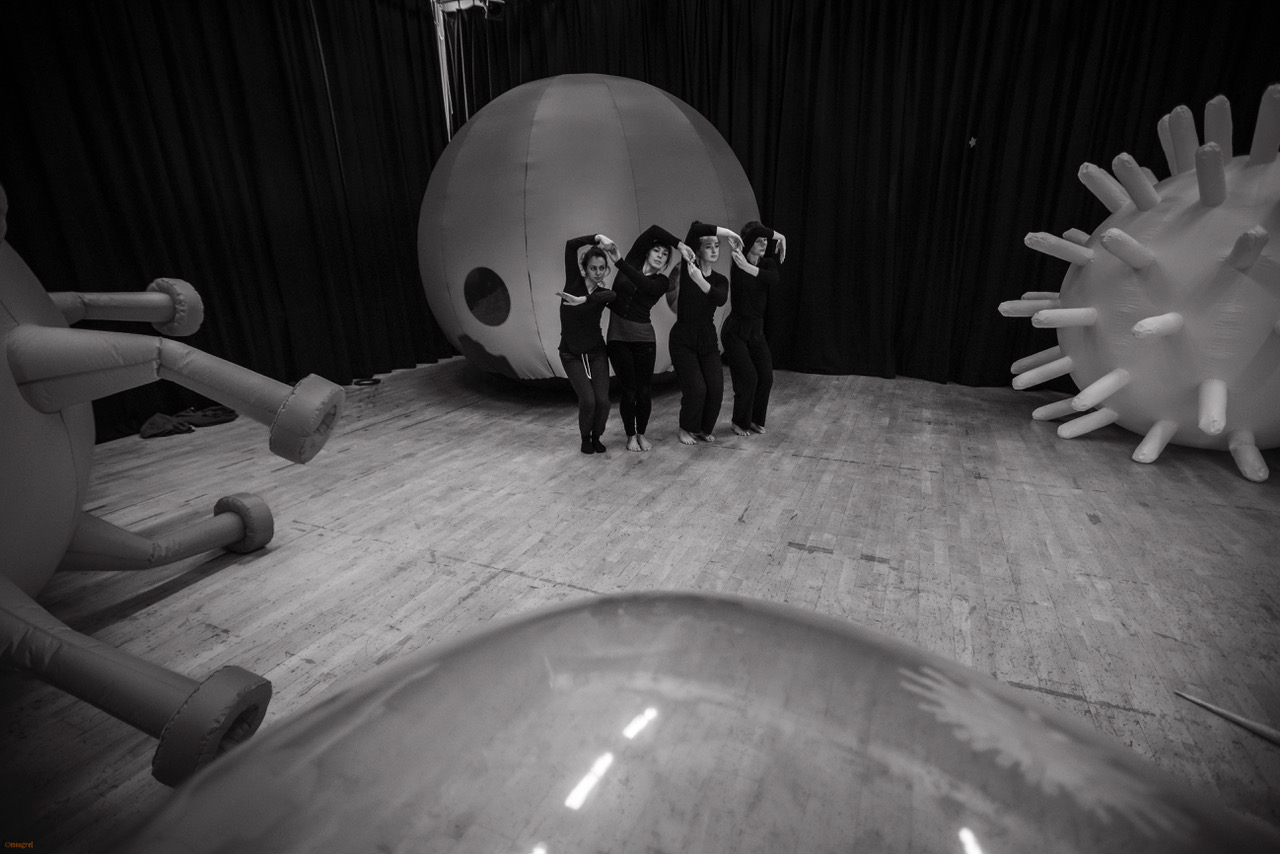 CELl
Inspired by life in the lab, the actions of cells and the folding of DNA, CELL is a playful exploration of microbiology.
We are working with a team of leading scientists from Imperial College London and the University of Oxford and award-winning artists to develop the immersive landscape of CELL. Join us inside our inflatable world as it comes alive with movement that will make you marvel at your body's power, quirks and hidden landscapes. Explore human cells through intricate choreography that will enthral you. Discover the life-giving world inside your body; a universe smaller than a grain of sand.
"Our last show Flying Atoms looked out to the universe explaining that there are more stars than all the grains of sand on all the beaches in all the world. CELL looks within and toward the microscopic with a starting point that one grain of sand is the size of 5,000 human cells. We will capture imaginations, physicalise scientific concepts and allow mindful reflection on the body as a complex network of cells that makes both growth and illness possible"
Amanda Griffkin, Director.
Developed in association with Imperial College London, MRC Molecular Haematology Unit, University of Oxford, Coney, Dr Anna Fenemore, Abingdon Science Partnership and access consultant Jonny Cotsen. Supported by the Arts Council of Wales, Welsh Government, the National Lottery and BOSE Professional.
Composer: Tchad Blake
Set Design: Steve Messam
Director: Amanda Griffkin
MEET THE DANCERS
The professional dancers in our new show CELL are all Wales-based dancers, with three living in Powys and one from Aberystwyth - meet Bethan, Clara, Miriam and Rosa, all responsible for bringing the scientific world of cells to life with beautiful movement.
INSPIRED?
Want to know more about what Impelo can offer you as a dancer/ performer? Check out our opportunities page for information about getting in touch with us!